Microsoft Power Platform is a powerful set of applications that allow organizations to automate processes, build solutions, analyze data, and create virtual agents. Power Platform can harness the power of data and integrate with other Microsoft solutions. Power Platform consists of Power BI, Power Apps, Power Automate and Power Virtual Agents. Power Platform enables digital transformation, which helps businesses to bring together people, data, and processes. Power Platform integrates a wide range from standard Microsoft 365 productivity tools, businesses back-end systems in Dynamics 365, and hundreds of other cloud services available on Azure. These applications provide extra functionality and improve the way organizations work with business data, including mobile applications, data insights, and workflows.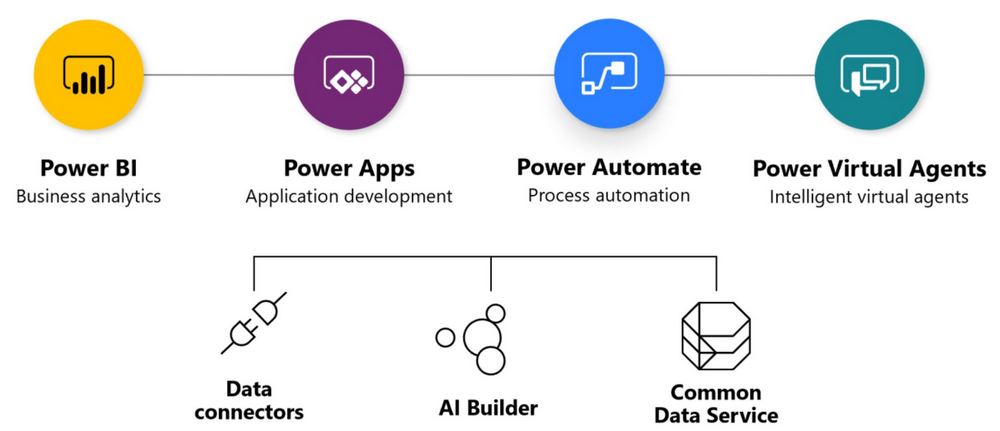 Microsoft Power Platform helps in creating solutions that accelerate businesses
Power BI
Power BI is a business analytics service that aims to provide interactive visualizations and business intelligence capabilities with an interface simple enough for end-users to create their own reports and dashboards.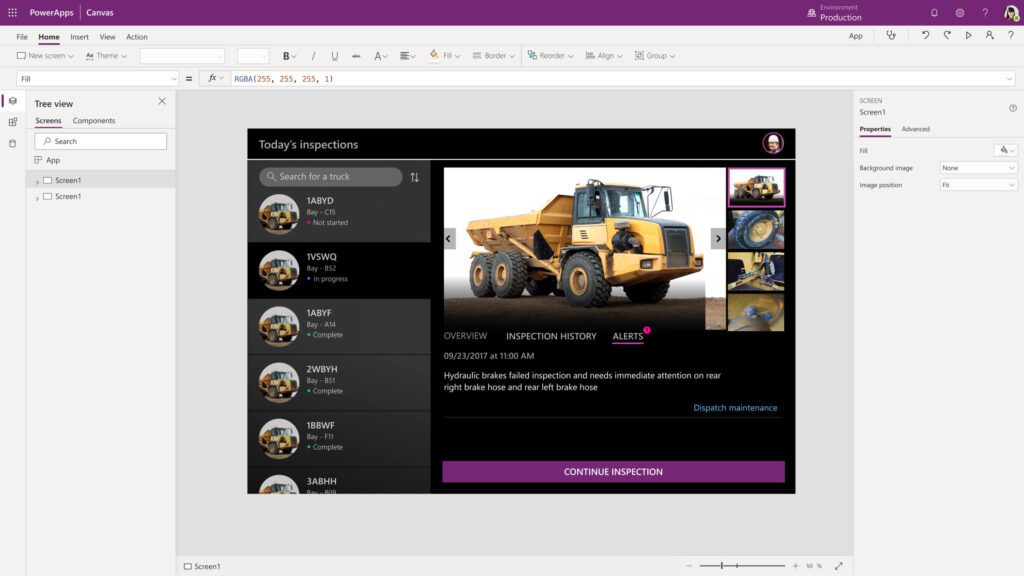 Power Apps
Power Apps is a suite of apps, services, connectors, and data platforms that provides a rapid application development environment to build custom apps for your business needs.Apps built using Power Apps have a responsive design and can run seamlessly in the browser or on mobile devices (phone or tablet)
Power Automate
Power Automate service helps organizations create automated workflows between apps and services to synchronize files, get notifications, and collect data.Power Automate can be integrated with 3rd party services to fetch or push data with Apps on Microsoft 365.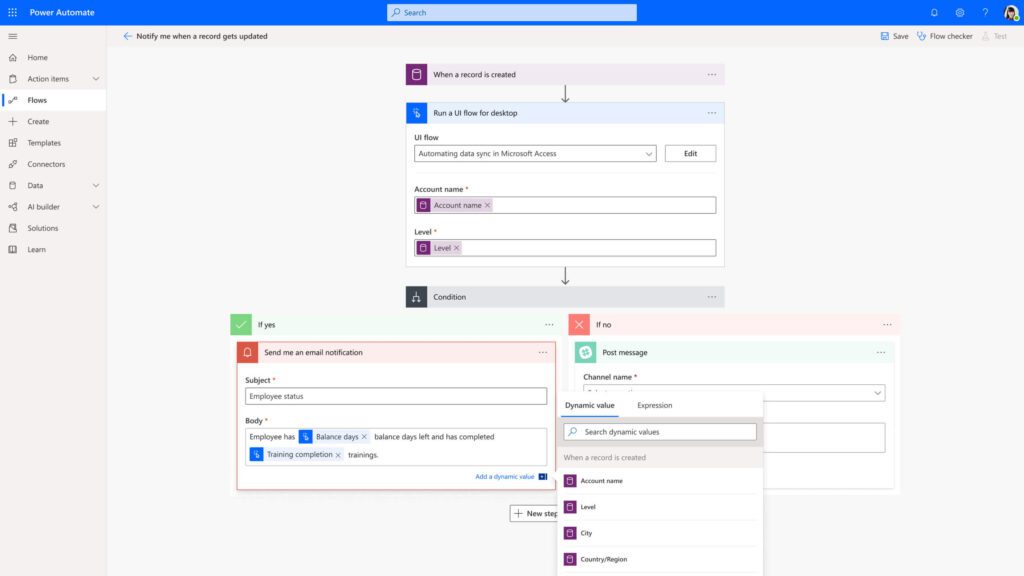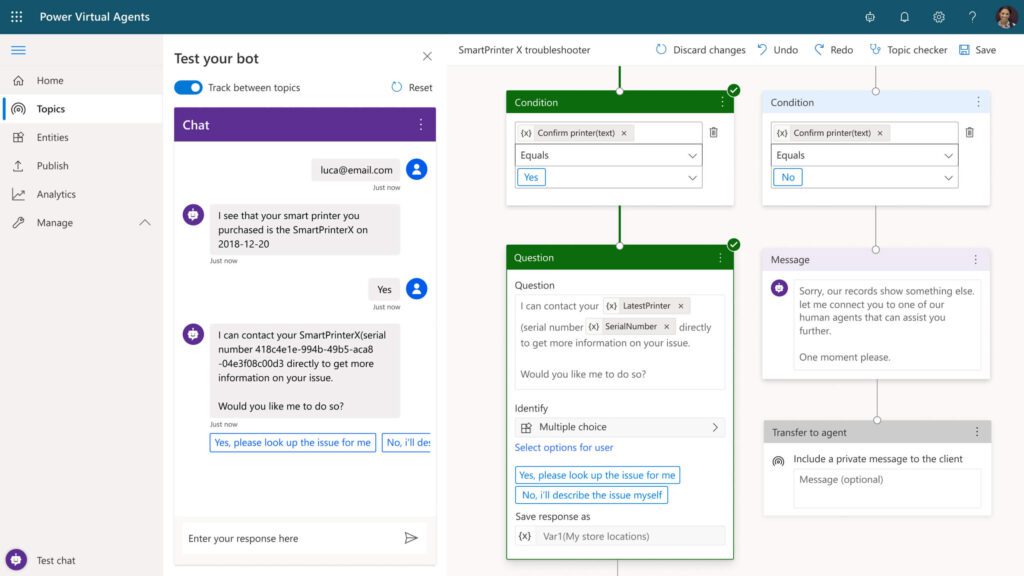 Power Virtual Agents
Power Virtual Agents allows organizations to create bots that can help answer questions from your customers, employees, or website viewers. These powerful chatbots use built-in content building blocks, trigger phrases, and pre-authored bot conversations to keep you connected in real-time.