Power BI is a Business Intelligence and Data Visualization tool for converting data from various data sources into interactive dashboards and analysis reports. It offers cloud-based services for interactive visualizations with a simple interface for end-users to create their own reports and dashboards. Different BI versions like Desktop, Service-based (SaaS), and mobile are used for different platforms. It provides multiple software connectors and services for business intelligence. The Desktop application is the primary authoring and publishing tool. Developers and power users use it to create brand new models and reports from scratch. PowerBI Services is an Online Software as a Service (SaaS) where Power Bl data models, reports, dashboards are hosted. Administration, sharing, collaboration happens in the cloud.
Build your business on secure data analytics with Power BI
Dashboards and Visualizations
Know what's happening now, not just in the past. From factory sensors to social media sources, get access to real-time analytics so you're always ready to make timely decisions on web and mobile Application with Power BI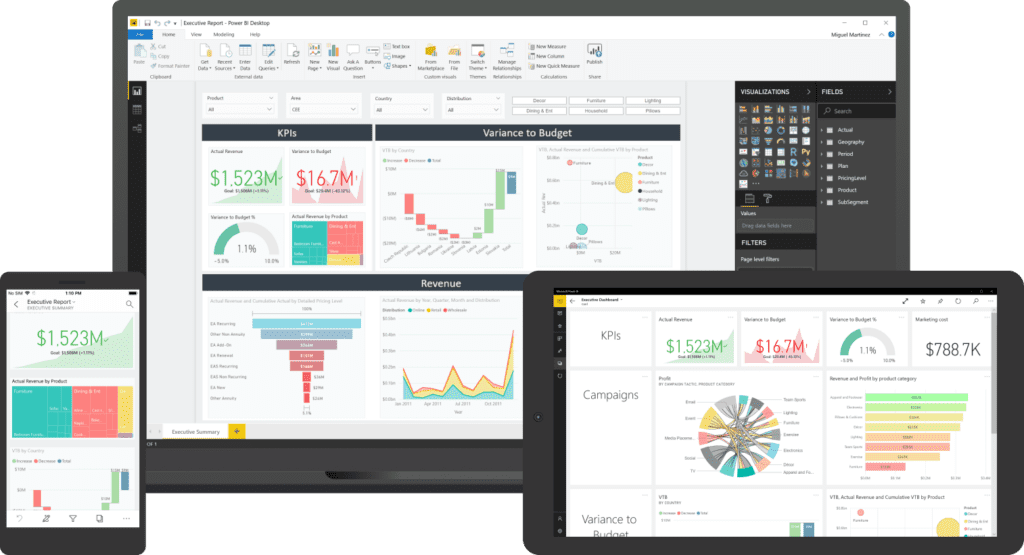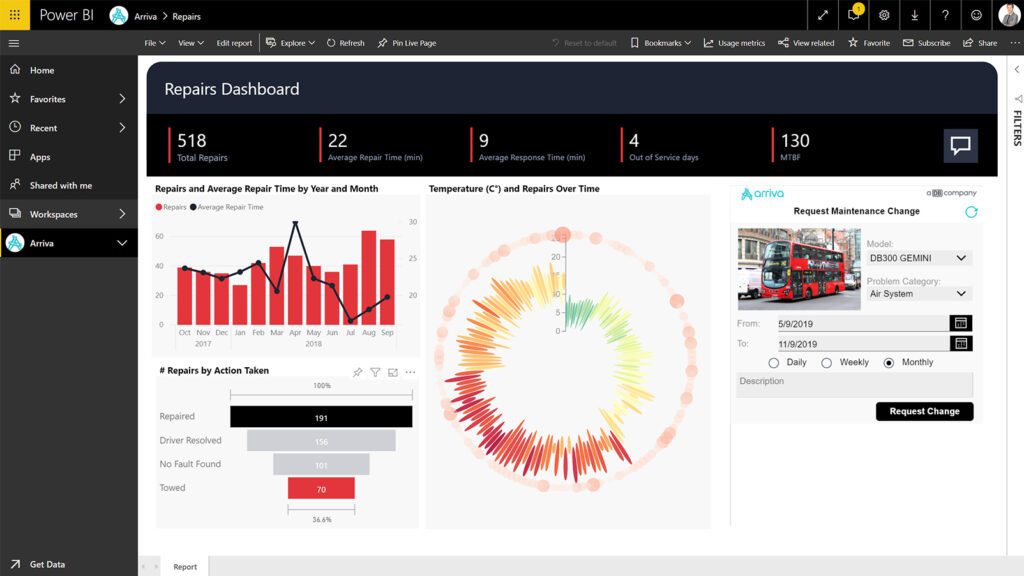 Turn insights into action
Go from data to insights and insights to action with Microsoft Power Platform—combining Power BI with Power Apps and Power Automate to easily build business applications and automate workflows.
Solutions with industry-leading AI
Take advantage of the latest advances in Microsoft AI to help non-data scientists prepare data, build machine learning models, and find insights quickly from both structured and unstructured data, including text and images.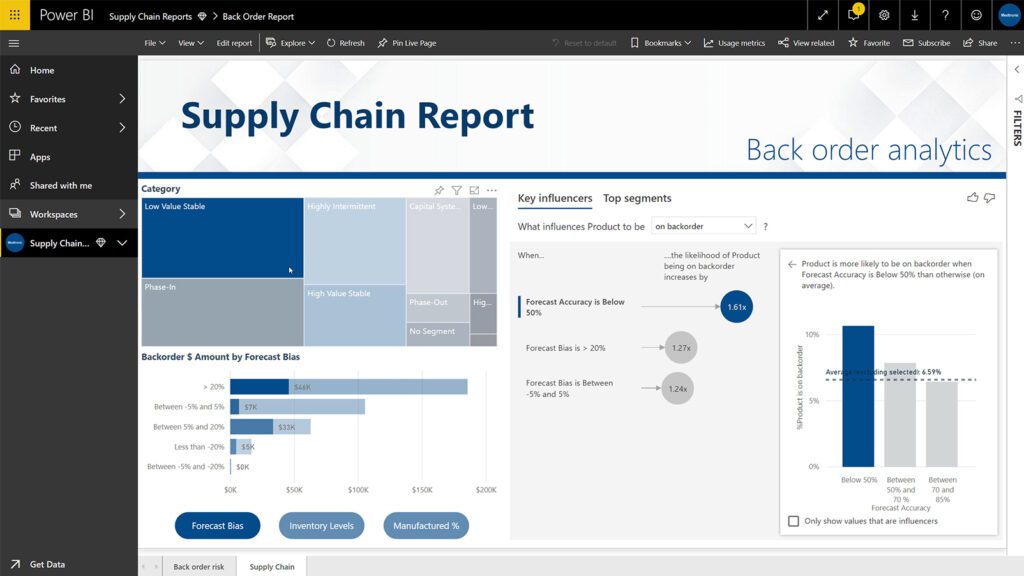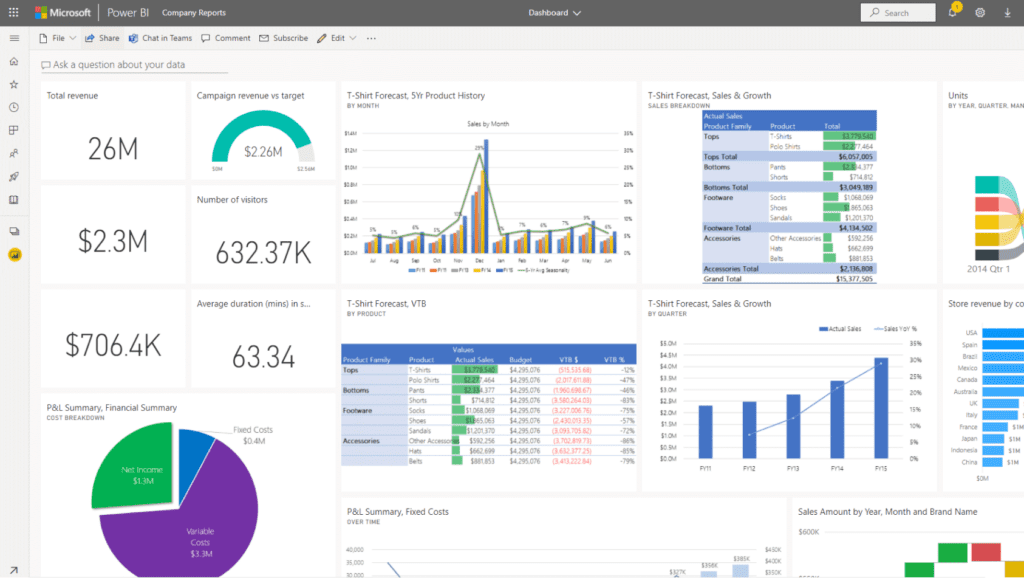 Excel integration
Anyone who's familiar with Microsoft 365 can easily connect Excel queries, data models, and reports to Power BI Dashboards—helping to quickly gather, analyze, publish, and share Excel business data in new ways.