Document Management System(DMS) helps control and track the entire life cycle of a document. The SharePoint Document Management System has a collaborated repository of files that we can implement on SharePoint Online(Cloud-based) or SharePoint On-Premise(server-based). It is easy to use and has multiple built-in features.
Document Management Systems can drive governance, effectively consolidate documents, connect information and collaborate on documents in real-time with multiple users. Organizations implement SharePoint DMS to store documents securely and access the same at their fingertips.
SharePoint Document Management makes accessing data very easy
Document Upload
Upload documents through SharePoint forms or SharePoint Library. We can create custom forms for users to upload the content on SharePoint Document Management System. The system supports various file types, viz. Microsoft Word / Excel / Powerpoint / PDF / Autocad and many more. Define multi-level document approval workflow through a maker-checker rule.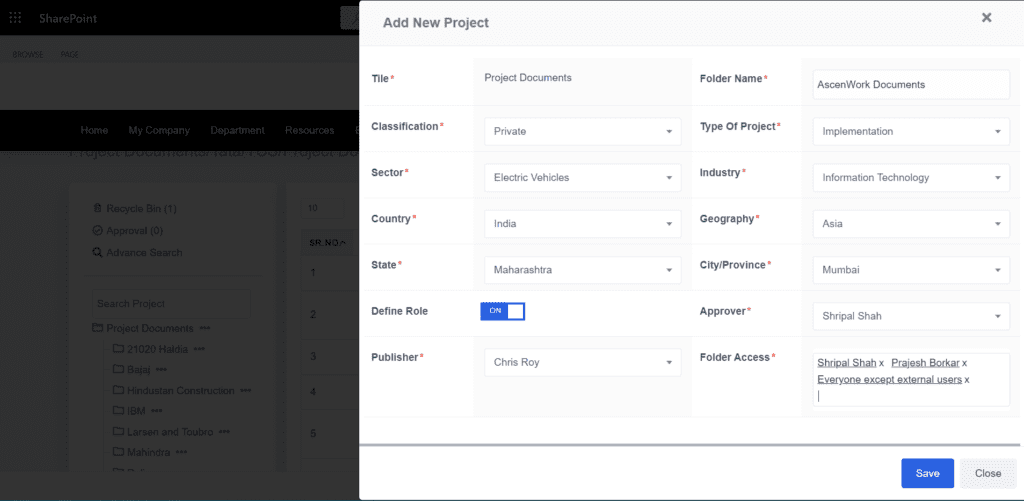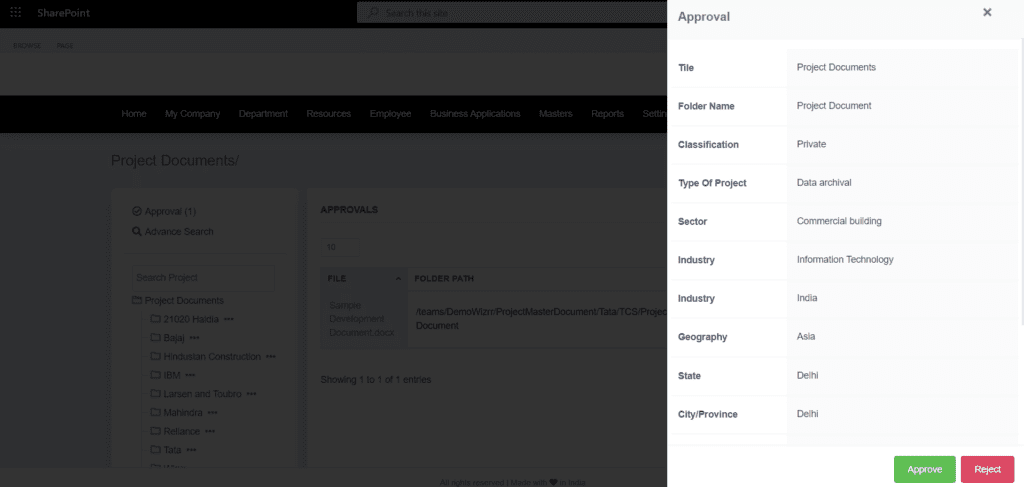 Document Approval
Setup workflow for document approval/rejection. Once the initiator uploads the document, the system will wait for approval of the document from the approver and later publisher. The approval workflow helps validate documents and minimize false documents being uploaded to the document repository.
Document Collaboration
Collaborate with your colleagues in real-time on your Intranet with any Microsoft office document like word/excel and PowerPoint.Multiple users can work on the same document simultaneously. The system automatically creates document versions for the document edits done by users simultaneously.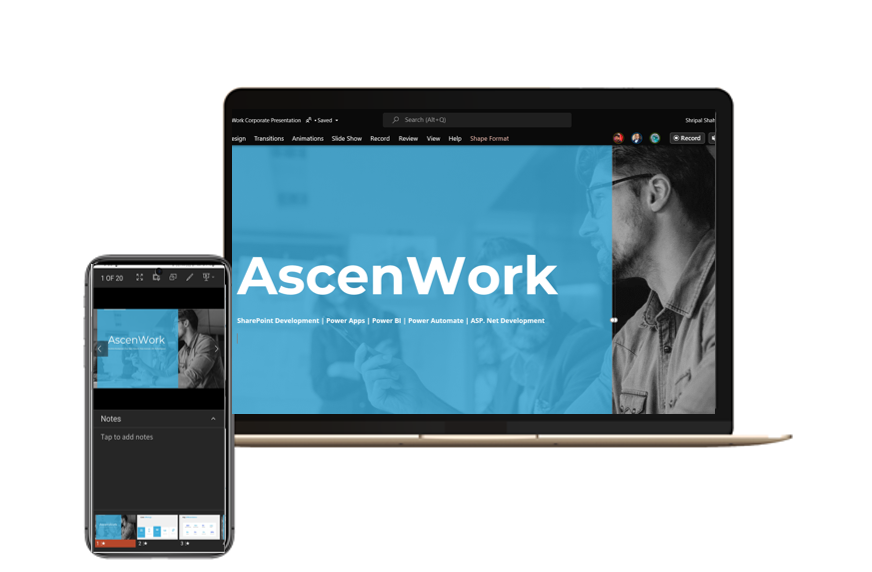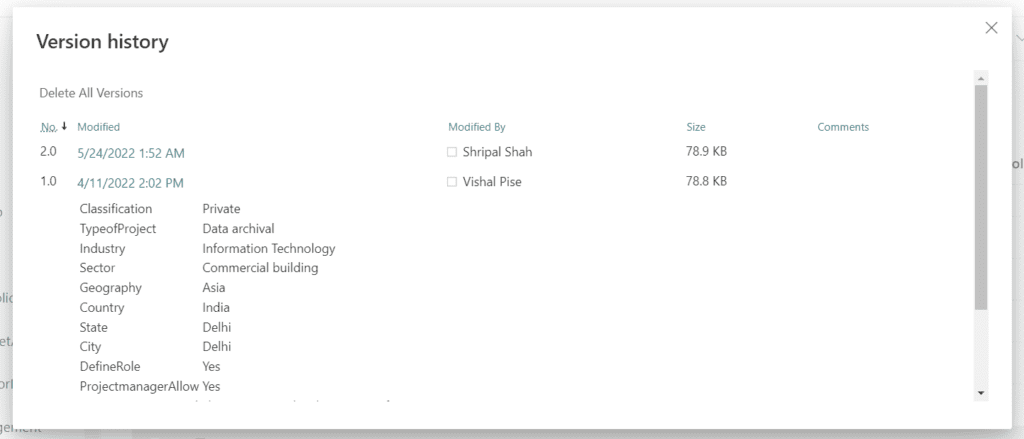 Version Management
SharePoint DMS can automatically create and track various versions of a document. You can define major and minor versions of a document. The document can be restored to a previous version in case needed. The system can also implement check-in / check-out functionalities.
Document Search
Search documents through our Advanced Metadata search option. Users can filter and sort through various metadata search filters to find the exact document from the repository. The system also supports content-based search ( within the document ) for all Microsoft Office documents and system-generated PDF documents.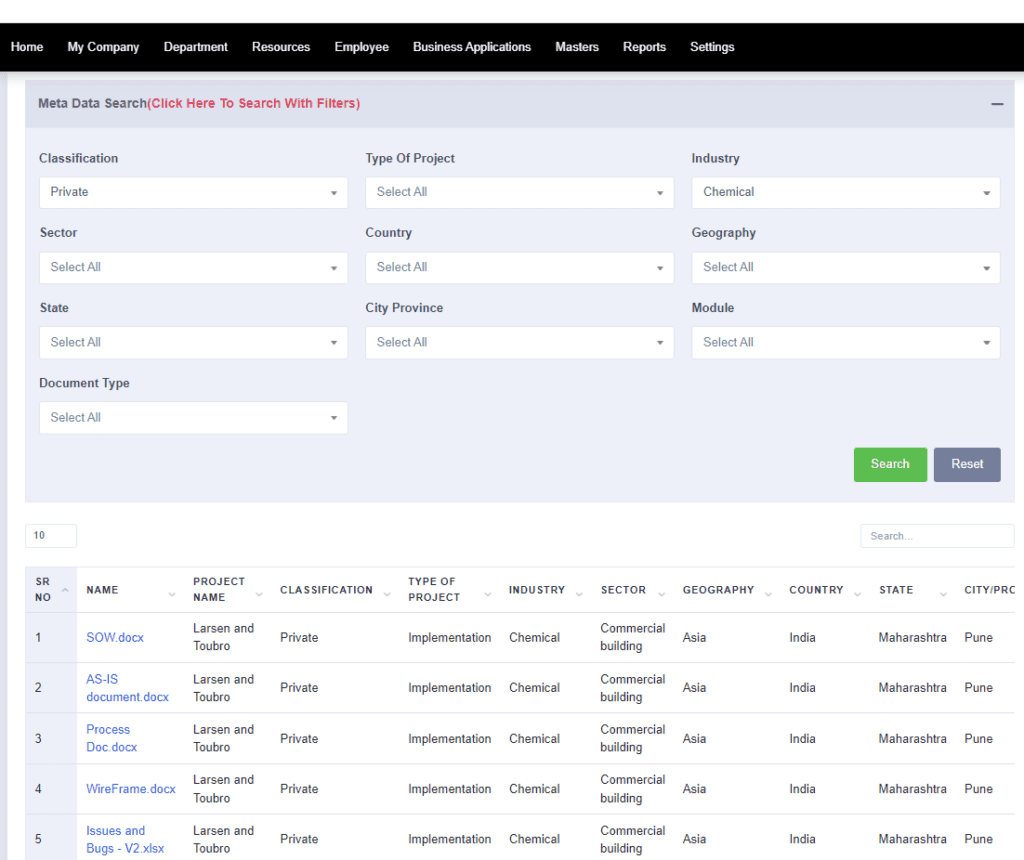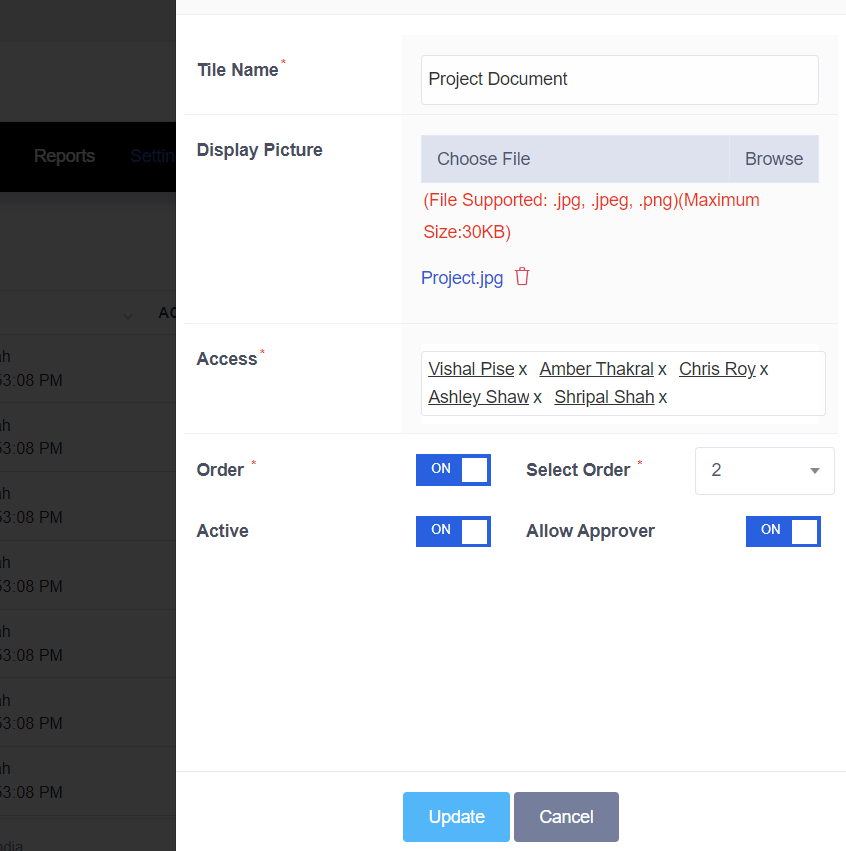 Custom Workflow and Automation
Create various workflows and templates that can automate multiple manual processes carried out in the Document Management System. You can create multi-level workflows for Requisition Approval and Rejection. Set alerts for any reminders/approvals or escalations.