Microsoft's Power Apps is a potent collection of low-code development tools that let users develop unique applications without having to be expert programmers. Power Apps allows people and organizations to develop strong, scalable, and customized apps to match their specific business demands thanks to its user-friendly interface and wide range of skills.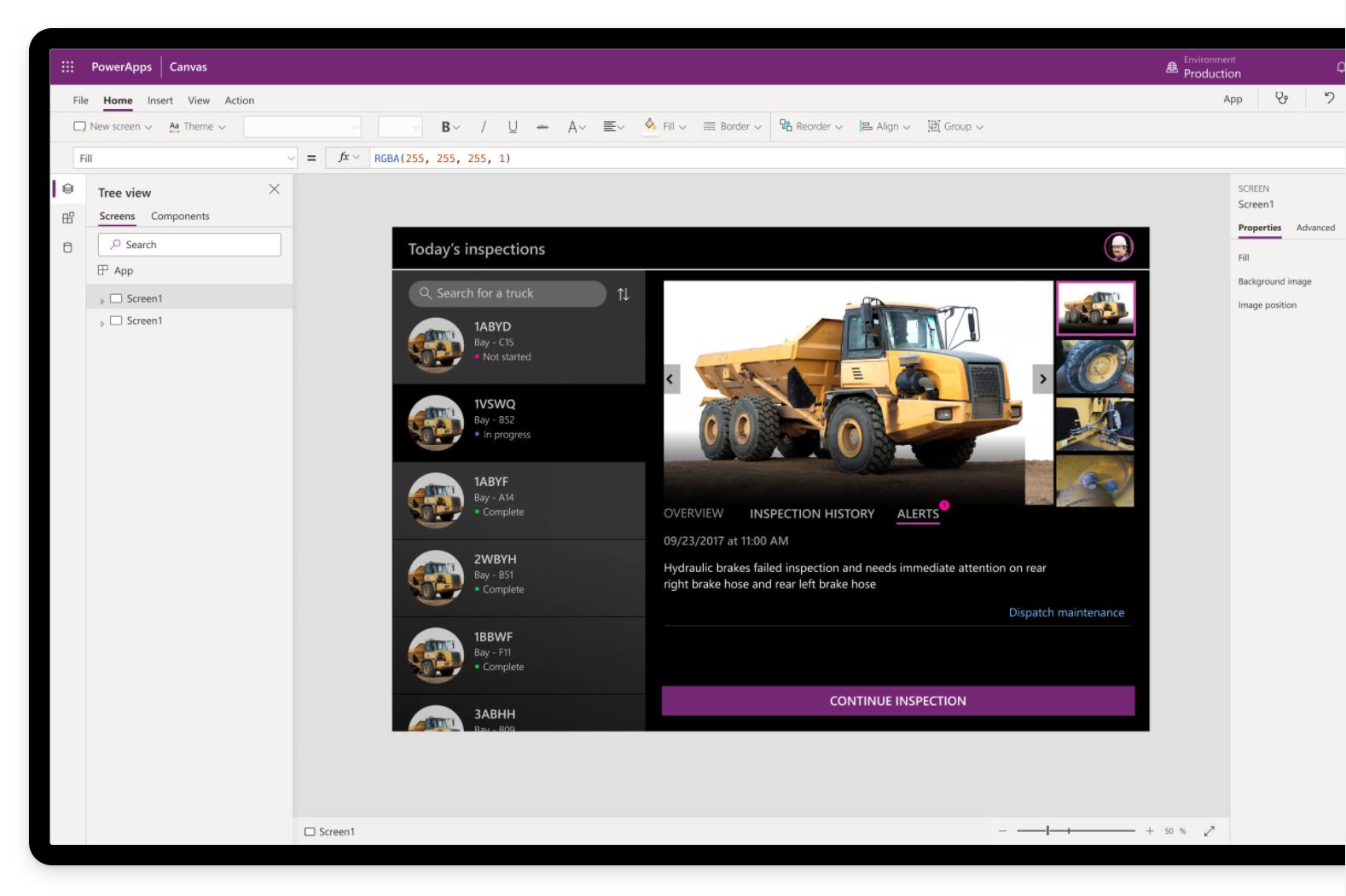 Develop Apps Quickly
providing a visual drag-and-drop interface that enables users to quickly create, customize, and configure applications, Power Apps streamlines the app creation process. With the help of its simple design canvas, developers can develop apps by picking and placing pre-made elements like forms, buttons, tables, and galleries. This shortens the development cycle and does away with the necessity for intricate code, opening it up to a wider audience of consumers. 
No-Code/Low-Code Approach
Power Apps' no-code or low-code approach is one of its greatest advantages. As a result, users with little to no coding skills can nevertheless produce applications that are fully functioning. A variety of built-in formulas and functions are available in Power Apps that may be used to automate procedures, carry out calculations, and communicate with data sources. Users can use Power Fx, the formula language in Power Apps, for more complex scenarios, or they can use Azure Functions to add their own code.
Extensibility
A high degree of extensibility is offered by Power Apps, enabling users to expand the functionality of their apps by combining them with other Microsoft services and other platforms. Power Apps may quickly connect to a variety of data sources, like SharePoint, Dynamics 365, Excel, SQL Server, and more, through connectors. Users can use existing data and systems to their advantage thanks to this integration ability, which integrates them into a single app experience. 
Deployment and Accessibility
Power Apps provide smooth deployment across several platforms, including desktop software, mobile devices, and web browsers. This gives the apps more flexibility and reaches by ensuring customers can access and utilize them on multiple devices. 
Power Apps revolutionize the way applications are built by providing a low-code/no-code platform that empowers users to create customized apps tailored to their specific needs. With its user-friendly interface, extensibility options, and deployment flexibility, Power Apps enables businesses and individuals to streamline processes, enhance productivity, and drive innovation.