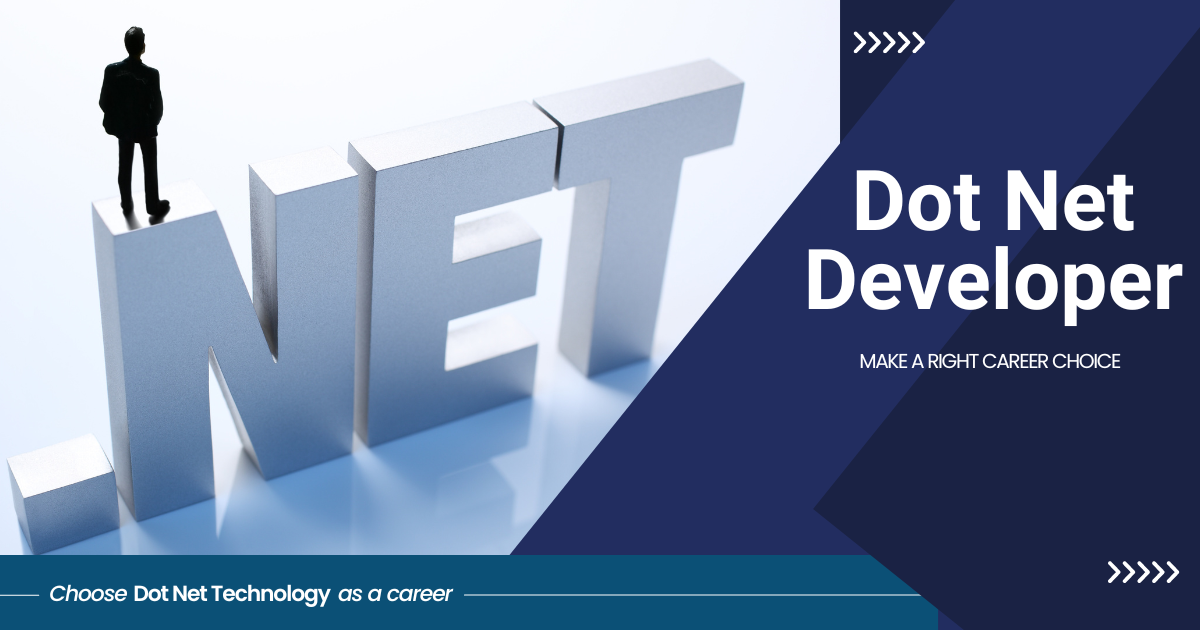 .NET is an open-source technology, and many companies now prefer it for software development. Hence if any youngster wants to make a career in .NET, it is a wise choice. While making a career in IT, the first question that comes to mind is which language should be learned. It is difficult to decide, as the market is flooded with too many coding languages. This blog is all about .NET Developer skills and why to learn them for a bright future.
Is it good to choose .NET technology as a career?
If you desire a successful future, then you need to choose a technology trending in the market. IT is a promising career for the young generation, and .NET is a better option as many companies hire .NET Developers for their application development. Many CMM level 5 companies are using this technology, and its demand is increasing worldwide.
.NET Developer's jobs responsibility
ASP.NET Development requires writing and modification of code using the .NET programming language
They must collaborate with the internal team to create software architecture and design.
They must ensure that all applications are tested, evaluated, and deployed on time.
They should update, review, re-engineer and debug the codes.
.NET programmer should document the life cycle of a system.
.NET developer's career path 
After knowing the responsibilities of a .NET developer, go ahead if you want to make a career in this technology. Anyone can learn this language. Many Indian companies also require .NET developers for their software development; hence, this technology is in great demand. Also, many tier-II companies require .NET developers. Hence it goes without saying that this technology has great demand, and it will even grow more in the future.
Let's look at facts and stats, which will give you a clear idea about job availability in .NET
Currently, there are around five .NET jobs among one developer.
The employment rate in .NET is around 87%.
Employment growth is around 22%.
From the above stats, it might be clear to you that there are various job opportunities on .NET. You can easily get deployed in any reputed company through such skills.
Conclusion
.NET is a buzzword now, and you should learn it to take an entry into the IT domain. Although many technologies have landed in the market, because of the improvement and development by Microsoft in .NET, technology has become an evergreen choice for many companies. Hence you can surely make a career in .NET to achieve your dream job in the IT sector, as it has better future prospects. Learn this trending language to give wings to your career. This language doesn't require much technical knowledge, so anyone can learn it easily.