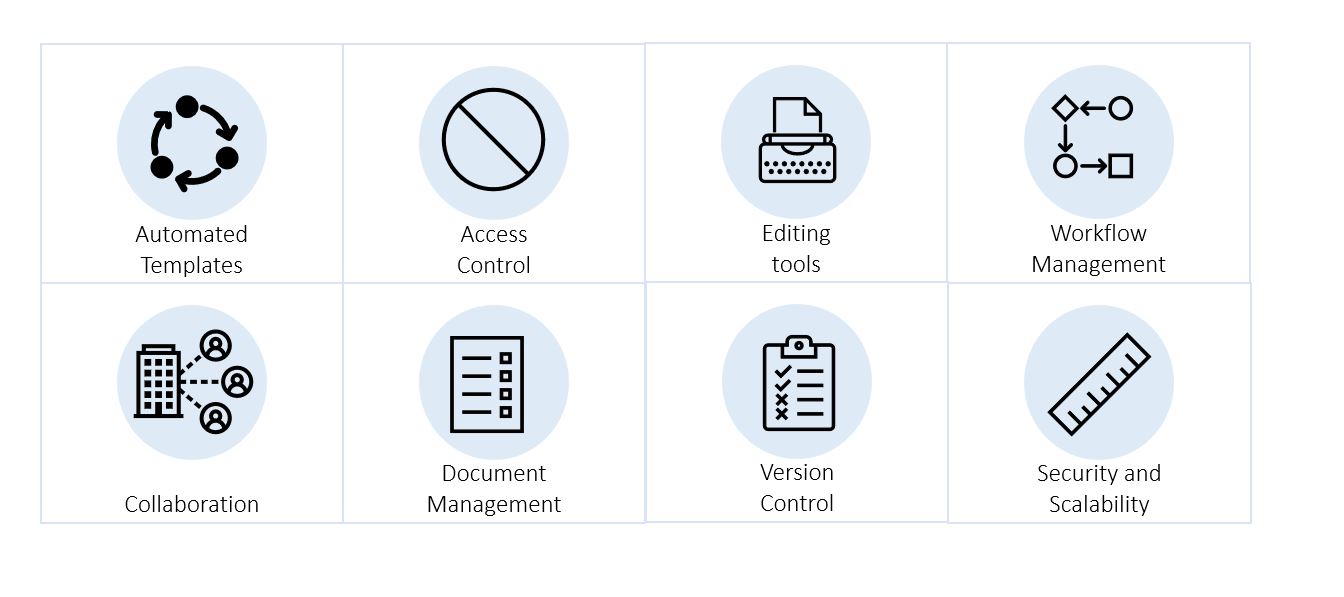 What is a Content Management System?
A content management system (CMS) helps users create, manage, and modify content on a website without the need for specialized technical knowledge. In simpler language, a content management system is a tool that helps you build a website without needing to write all the code from scratch (or even know how to code at all). Instead of building your own system for creating web pages, storing images, and other functions, the content management system handles all that basic infrastructure stuff for you.
What are the Uses of Content Management System?
The CMS provides the most efficient way of managing content on your website without the need for coding. In addition, it's easier to work with CMS since it can be accessed and managed by laymen and non-technical staff.
It allows you to update your site from anywhere, anytime from the web.
Manage users on the site with roles and responsibilities
Manage all the media files on your site
You are defining the content placement, widgets, and various portlets on your site.
Can SharePoint On-Premise be used as a CMS?
SharePoint is a reliable Content management system. It was launched in 2001 to make a platform that provides website developers an easy solution to manage their content. It is a web-based platform for the management of documents and a collaborative platform. It has a wide range of features and customizable abilities and is highly configurable.
It is a secured application for sharing documents, with many users spread across different zones.
Benefits of SharePoint as a CMS
Microsoft developed SharePoint for the distribution of diversified data and reports. SharePoint allows storage, retrieval, search, archival, tracking, managing, and report on electronic documents and records. It is a way to centralize access to enterprise information and applications, which also helps organizations manage their internal communications, applications, and news.
Key features of SharePoint are:-
Create and publish content quickly and easily
Usage of multiple page layouts for various page designs
Manage metadata and index on document files and folders.
Access control on-site/files and folders
Collaborative document handling
Data retention, protection, and auditing.
SharePoint Online vs. SharePoint On-Premise as a CMS
CMS by Microsoft has been enabled to use SharePoint CMS for website applications on its On-Premise product only. Thus companies can implement SharePoint as a Website CMS on SharePoint 2013 / 2016 or 2019. The On-Premise version of SharePoint has anonymous login, which is the key for any website development.
Thus we cannot use SharePoint as a CMS for SharePoint Online ( Microsoft 365 ) license version. Furthermore, Microsoft 365 does not provide users to view or access a webpage without logging in on the portal. Thus, SharePoint Online is utilized for data access on the Intranet and Extranet portal for authenticated users.
How our client benefited from a SharePoint based CMS
AscenWork Technologies has developed a WordPress-like CMS on Microsoft SharePoint version 2016 for a client based in Africa. The entire application backend was developed using SharePoint sites, and the front end of the site is the website.
The key features of our development are:
Backend Login Panel for Internal team users
Content Management for Sliders / Pages / Widgets / Forms
Create Multiple Content Pages
Page Template Selection
Dynamic Page Creation based on Page Content-Type
Manage Multiple Menu Types
Internal and External Page linking
News / Image / Audio and Video Gallery
User Roles and Responsibility
Integration with Active Directory
Content Approval and Publishing
Integration of Google Maps and Live Chat on the website
The application built is very robust and handles multiple user access for the client on SharePoint. User roles and responsibilities are managed through SharePoint Permissioning, and user access is driven through.