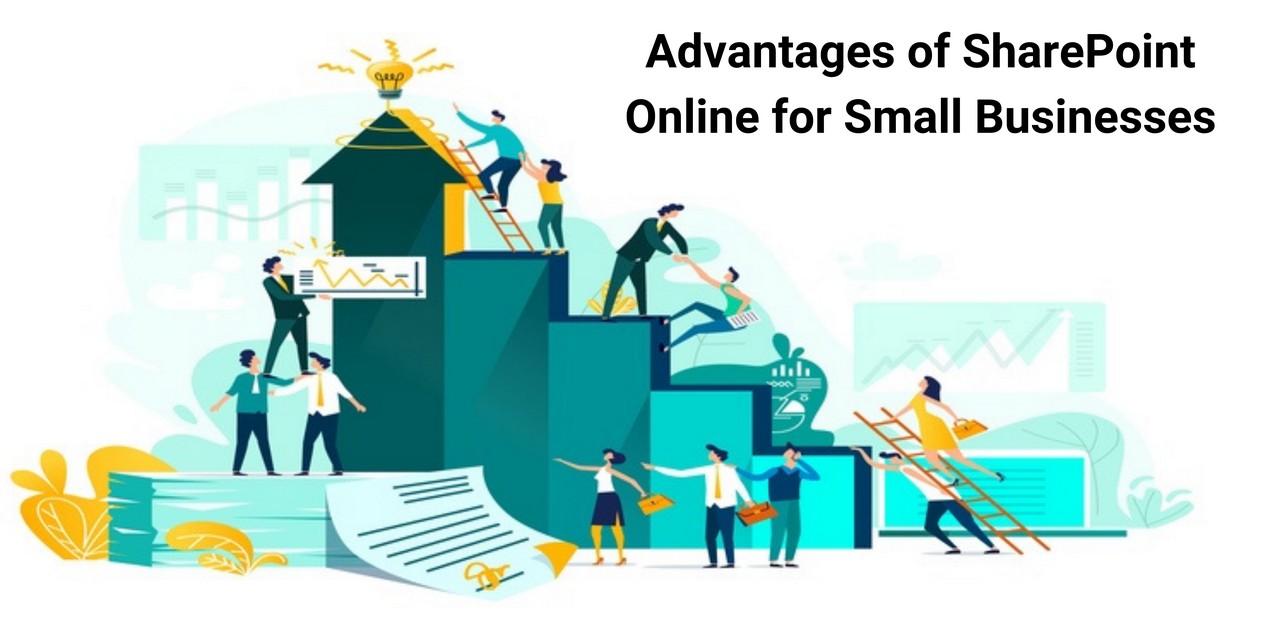 All You Need To Know About SharePoint Online Advantages For Small Business Success
When a business is small, it is easy to manage everything manually. You can easily handle data, pivot trackers, notifications, excel sheets, and email approvals. But things become complicated as the business grows. With business expansion, automation tools become mandatory to address unstructured operational issues, and here comes the role of SharePoint. This blog will share some benefits of SharePoint for your small business and how it can help you.
Benefits of SharePoint Online
It works as a centralized hub
The most significant benefit of SharePoint is its cloud solution. This implies that you can access it anytime and from anywhere. It also allows you to store any file in one centralized location so that any of your team members can access it easily. Furthermore, getting in touch with the Best SharePoint Development Company can allow you to avail the desired security, and hence you can secure your data through different permission like reading, editing and many more. Finally, you can fetch data from any device, like a mobile, laptop, PC, or tablet. SharePoint can be accessed through Windows, Android, and Apple devices.
No version issues in documents
There can be nothing worse than completing one document and finding its version is not up-to-date. Before SharePoint, companies were supposed to check all such things manually. Also, it wasn't easy to link the version or switch to the updated one. But today, with the help of SharePoint Development Services, companies have overcome the version issue, which earlier was a hurdle.
Through automatic linking and saving of these docs, SharePoint has solved this challenge. As a result, many people can work on the same document at a time and can see the changes done by each other in real-time.
Excellent integration with MS office and other systems
SharePoint online has excellent connectivity with Microsoft products like MS Office, Word, PowerPoint, and Outlook. SharePoint has advantages since it offers an easy option to import or export documents from SharePoint to any other tool. Such integration allows you to edit the document in the browser, and the changes will still be saved in your drive.
Thus the capability of SharePoint to integrate with other applications allows companies to create cross-department workflows. So, if you still haven't incorporated SharePoint into your business, do it with SharePoint Consulting Services. Various companies provide SharePoint services to you; get in touch with them to know how they can help you better.
Customizable solutions
Custom Development on SharePoint is one more reason for entrepreneurs to use SharePoint. It has highly customizable capabilities like:
Customized workflows
As per the trigger, notifications will be created
Branding the site or app with the company's logo.
Additionally, all the work process of SharePoint is almost code-free. Thus anyone can create their enterprise with ready-to-use plug-ins. All such aspects have become the main reason for the popularity of SharePoint Migration Services, as many companies are outsourcing such services to avail of SharePoint Advantages.
Final Takeaway
If your company is already using SharePoint, ensure that you know all the features and benefits of this tool to use it. But if you still haven't recognized the power of this tool, you can get in touch with companies knowing SharePoint Document Management Solutions in Mumbai, Bangalore, and other metro cities, as many companies in such cities can help you out with SharePoint to explore its seamless benefits.