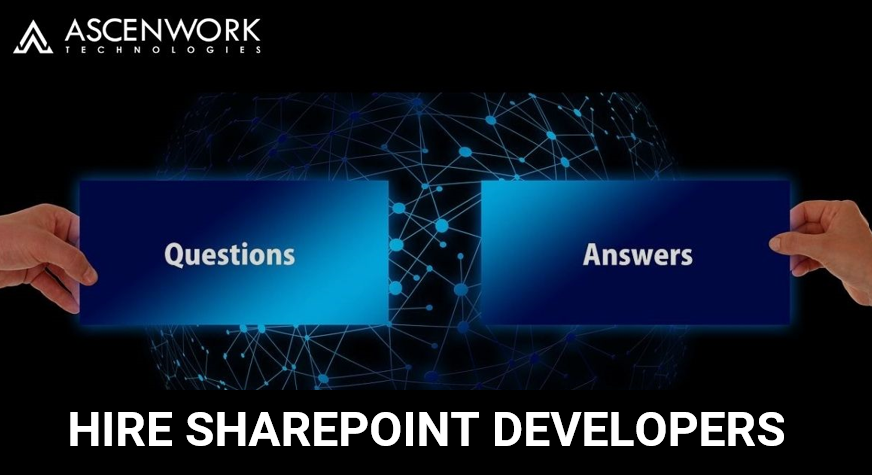 Microsoft SharePoint is a browser-based collaboration framework. SharePoint gives you a platform to develop customized workflows to derive better business efficiencies. Fortune 500 companies widely use Microsoft SharePoint for the various benefits it offers. Hire SharePoint Developer for smooth and effective implementation of your SharePoint infrasstructure.
We know that technology keeps evolving at a rapid speed. As a result, with every new SharePoint version, new configurations and changes happen in the user interface and the core application.
Now, let's look at a scenario where you have purchased and implemented SharePoint for your Business. It is configured well and works great with your designed workflows and business processes. However, the time for migrating your business information and documents to a centralized location has now arrived where the actual purpose of SharePoint can be fully attained, i.e., creating an effective workplace collaboration.
The real challenge begins when you reach the homepage of your newly built SharePoint Site. You notice that somehow, things have not tuned out the way you anticipated. Naturally, this makes you nervous as you want to make the most out of this super-capable tool to deliver an efficient, productive, and collaborative environment for your Business.
It would be best if you decided to resolve your problem. Then, you can either 'Do It Yourself' or 'Hire a SharePoint Developer.'
Hiring a SharePoint Developer has multiple benefits:
The Developer can use their experience in SharePoint Solutions to improve the platform and resolve the issue with a solution in the nick of time.
SharePoint Developers are experienced enough as they would have worked on multiple projects with start-ups to large enterprises.
Having Dedicated and experienced SharePoint Developers and Programmers enables you to customize and explore the services to the maximum extent.
The most valued benefit you get is the flexibility to choose between Hourly rates or Fixed-Cost Engagement.
Not only that, SharePoint Developer can rescue the situation and give the Business ample time to focus on its core activities, thus saving time and resources for the company.
Key Benefits of Dedicated SharePoint Developers are:
Increased productivity
With vast benefits and convenience, a SharePoint Developer can assist you to maximize productivity and ensure that the Business is operating flawlessly by streamlining processes.Implementing custom workflows is one way in which the Developer can add value
Increase ROI
Maximizing investments is usually the main idea of any business venture. A SharePoint Developer can assist your Business to achieve very high financial returns.The Developer can assist your enterprise to integrate SharePoint with other business applications.
As SharePoint is well suited for a small to a large business, SharePoint Developer can help you navigate SharePoint's features so that you get a SharePoint solution that maximizes its capabilities. Empowering your team, Securing Document Management, and encouraging collaboration are some major benefits of hiring SharePoint Developer