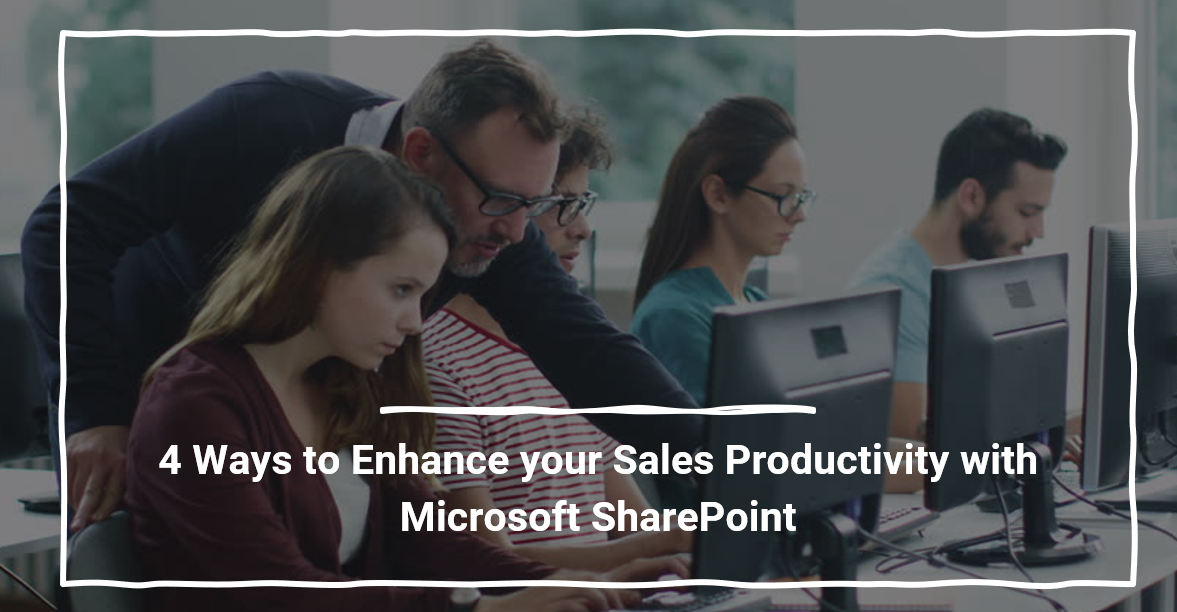 Learn 4 Ways to enhance Business Productivity with Microsoft SharePoint Solutions. Learn more about the current business challenges and how SharePoint can overcome the same.90% of Fortune 500 companies have adopted the Microsoft 365 suite along with Microsoft SharePoint
Major Issues faced with traditional business processes are:-
Too many content locations
Having too many content locations is the most common scenario we hear from organizations. People are saving their documents and templates to their personal computers, team drives, file shares, OneDrive, Dropbox, and Google Drive — it's practically spread everywhere.
Outdated content
Using and sending outdated content in proposals is the second most common of these sales productivity blunders.
Inconsistent formatting
People tend to repurpose old but still usable content that may not follow the latest branding guidelines, so salespeople have no choice but to keep reformatting the documents repeatedly for new proposals.
Content duplication
Looking for documents without knowing the search criteria in the first place can be frustrating. It takes time to identify which team members have the most up-to-date file. Often, the solution salespeople will opt for is to recreate the document altogether, which causes duplication of content.
Lack of insight
Salespeople do not know whether they should keep reusing the same content or if they need to make adjustments to make the proposal more persuasive.
Everything is manual
The manual process of repeatedly formatting documents and hunting for reusable, winning content in multiple locations impacts a person's productivity.
4 Ways to Enhance Your Sales Productivity with Microsoft SharePoint
Microsoft SharePoint enables organizations to collaborate and work together on a central platform. This gives better insights, the latest information, real-time data visibility, and content sharing capabilities. These advantages of SharePoint helps an organization to:
Organize all your important documents in one central space
Automate the key steps of your document automation process to save time and effort
Provide insights on what content is effective through reports and dashboards
Ensure that the latest and the greatest content is used to create winning proposals
Organize and Automate your Business Process with Microsoft 365 SharePoint Online and move one step ahead towards boosting your sales team's productivity. SharePoint provides you with the full suite of collaboration tools available at your fingertips.
AscenWork Technologies specializes in SharePoint Implementation and can help you automate your Sales. AscenWork has helped many organizations automate sales, streamline revenues and have better visibility and forecasting of business. To enhance your sales,  Connect with us at [email protected] or contact +91 7977285342