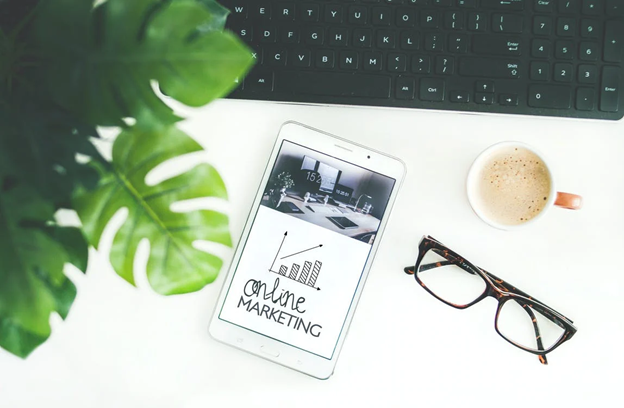 The fields of marketing and coding may seem like they are on opposite ends of the spectrum. But the two have quite a bit in common in the modern world where technology is everywhere. Both need an understanding of complex systems, an eye for detail, and the ability to think creatively.
In the 21st century, the digital world has continued to evolve. As a result, it is now becoming increasingly important for marketers to have a basic understanding of coding and web development. After all, these technologies power the websites, apps, and other digital products that marketers rely on to reach their audiences. So, what exactly do marketers need to know about coding and web development? Why are these important? Let's take a look.
Why do marketers need to learn about coding and web development?
In the past, marketing was mainly about offline activities such as print, television, and radio advertising. But today, most marketing is done online. This means that marketers must be proficient in digital tools and technologies to succeed.
As the marketing world has become more digital, the need for coding and web development skills has also increased. Coding is the process of writing code to create software, applications, or websites. It's a complex process that requires a deep understanding of computer systems. Web development, on the other hand, is the process of creating and maintaining websites. This includes designing and coding the website and managing server infrastructure and hosting.
Marketers need to be able to use these technologies to create effective online experiences for their audiences. While some marketers may be proficient coders or developers, others may rely on help from those with these skills. Either way, marketers need to have a basic understanding of how these technologies work. This will allow them to better collaborate with developers to understand the technical limitations of what they're trying to achieve. It will also help them make informed decisions about digital products.
What are some things marketers need to know about coding and web development?
There are a few key things that all marketers should know about coding and web development. These things will help them better comprehend how these technologies function. Marketers will also learn how to use them for digital marketing, market research, and more.
1. HTML, CSS, and JavaScript
These are the three most important components for creating websites. HTML (HyperText Markup Language) builds the content structure of web pages. CSS (Cascading Style Sheets) styles that content. And JavaScript makes web pages interactive.
Understanding these languages is essential for any marketer who wants to create or manage a website. Working knowledge of HTML, CSS, and JavaScript will allow marketers to make simple changes to website code. It will also help them understand what developers are doing, and collaborate more effectively.
2. Web Analytics
Web analytics tools such as Google Analytics can track website traffic and measure the effectiveness of marketing campaigns. These tools can also analyze customer behavior. Marketers need to know how to use these tools to make data-driven decisions about their marketing efforts. If marketers enter a campaign without the help of data and analytics, they are much less likely to be successful.
3. Search Engine Optimization (SEO)
SEO tools are used to optimize a website for search engines. This can improve website visibility, attract more visitors, and generate leads and sales. Marketers need to understand how SEO works to create optimized websites for search engines. Additionally, they need to know how to use keyword research and other strategies to improve their website's ranking.
4. Paid Advertising
Paid advertising is a form of online marketing. It allows businesses to pay for ads placed on search engines or social media platforms. Marketers need to know how to create and manage effective paid advertising campaigns to reach their target audiences.
5. Social Media Marketing
Using social media platforms to promote a product or service is the main goal of social media marketing. This can be through organic means such as posting interesting content, or through paid means such as advertising. Marketers need to understand how developers work with social media marketing to execute effective campaigns.
The Bottom Line
Coding and web development are complex topics, and there is a lot that marketers need to know to be proficient in these areas. However, the above five points are a good place to start. While this is not an exhaustive list, these are some of the most important things marketers need to know about coding and web development. With this knowledge, marketers can better understand the technologies that power the digital world and make more informed decisions about their marketing efforts.
At the end of the day, coding and web development are important because they make the digital world go round. Marketers who understand these technologies will be better equipped to succeed in the ever-changing landscape of digital marketing.