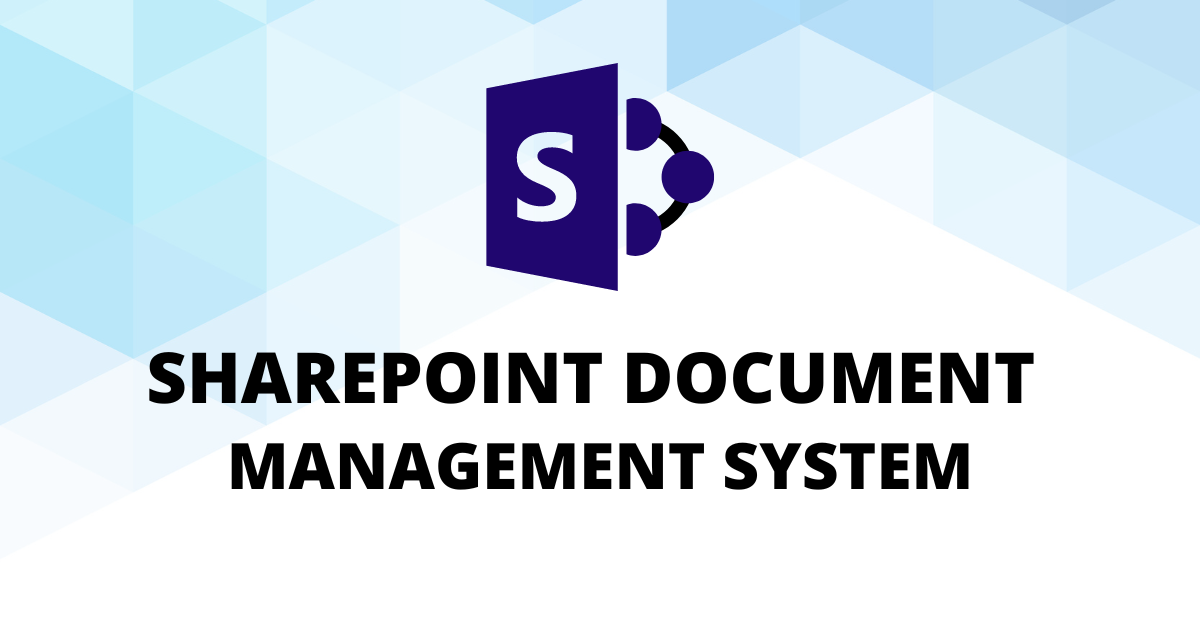 SharePoint Document Management System controls the life-cycle of documents you have in your organization. Therefore, it would be best to use flexible tools to properly maintain a document's life cycle. If you look at the SharePoint document management development in India, you'll get to know that it is widely being used these days. So, in this article, we will see how to build a DMS using Microsoft SharePoint.
We require secure and robust customizable software for a great user experience in this digital era. With a document management system, you can manage digital files in your organization, such as PowerPoint, Excel, and Word. In addition, you can switch to a newer system from a legacy document management system since it has the potential to enhance performance and reduce costs.
SharePoint
SharePoint offers your team a cooperative workspace with calendars, tasks, dashboards, notifications, and updates. All your teams can access dashboards that provide notifications once you complete setting up your SharePoint site. It is also possible for you to set up a corporate portal for searchable company-wide libraries and notifications. You can assign each of them a security level to allow access to all employees. You can switch to SharePoint DMS and participate in SharePoint development in India.
Construction of Document Management System using SharePoint
Following are the steps to build a Document Management System:-
Decide the documents you need in your SharePoint DMS – You can store invoices, quotes, purchase orders, estimates, and receipts.
Identify various categories of documents you need to store – You have to categorize the files you want to keep, such as 'financial documents.
Defining metadata for all of the above categories – You need to define your unique metadata for all these categories.
Define the type for every metadata property/column – We will require these defined types in the next step while creating columns.
Creating metadata columns – You have to create metadata for all the columns you have identified.
Creating Content Types – You can create content types identified in the second step and associate them with the respective metadata defined in the third step.
Create a document Library on your site for your SharePoint DMS to reside – Avoid using the default library; add a document library by creating a new place.
Make your document library ready for custom metadata and content types – Before adding your site content types, you must prepare your document library for metadata.
Adding metadata navigation – If you are using metadata, then only adding metadata navigation makes sense.
Your DMS in SharePoint is all set. – You are ready to enjoy your SharePoint DMS and have an excellent user experience.
Conclusion
If you are looking for SharePoint document management solutions in Mumbai, contact us to avail professional services and expert guidance.